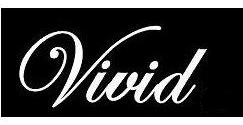 "Vivid is a Perth designed women's fashion label, that has left a mark on the industry since it's conception. Vivid's motto is always to produce quality garments for every day wear and stunning evening fashion at prices that won't cost the earth. Vivid's commitment to real fashion sizes for real women has been it's pride and success in the Australian and New Zealand market.
A Vivid woman wants to feel comfortable and confident in her outfit whilst shining in a room with simple, classic fashion. Bold prints, strong seasonal colours and elegant basics, describe the beauty that encaptures every Vivid design.
Each season brings new designs and a fresh palate of colours that ensures the Vivid collection is never stale. Using mainly European influences, our Australian based designers, strive to provide a balance between edgy fashion and timeless classics.
Designed with the real woman in mind, Vivid garment's, accentuate the beauty and individualism of its wearer whilst allowing for a non-figure-hugging fit. The ethos of our designers has always been an ageless focus as well as timeless fashion. Vivid's fresh looks mean any woman, of any age can wear these garments with zeal and feel both younger and appropriate at the same time.
Vivid Clothing  Vivid Fashion  Vivid NZ Vivid Outlet #vividnz #vividclothing #vividclothingnz